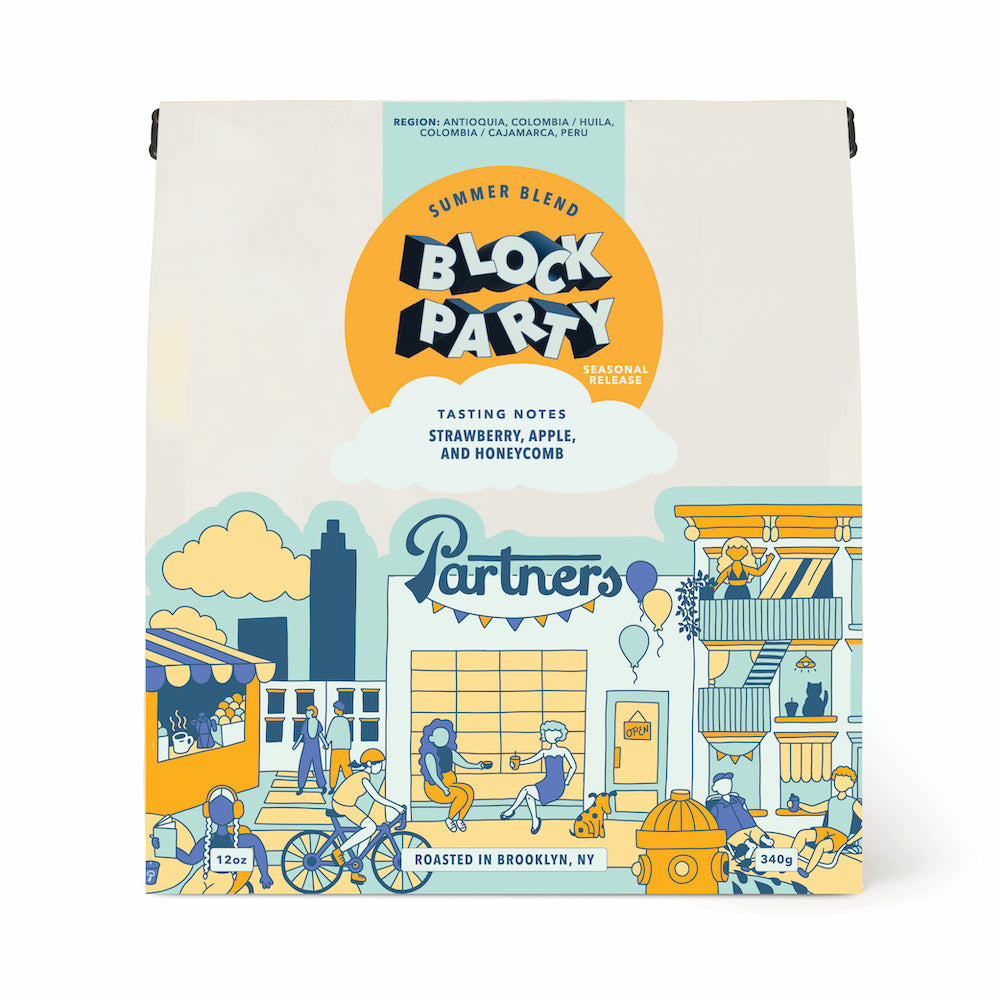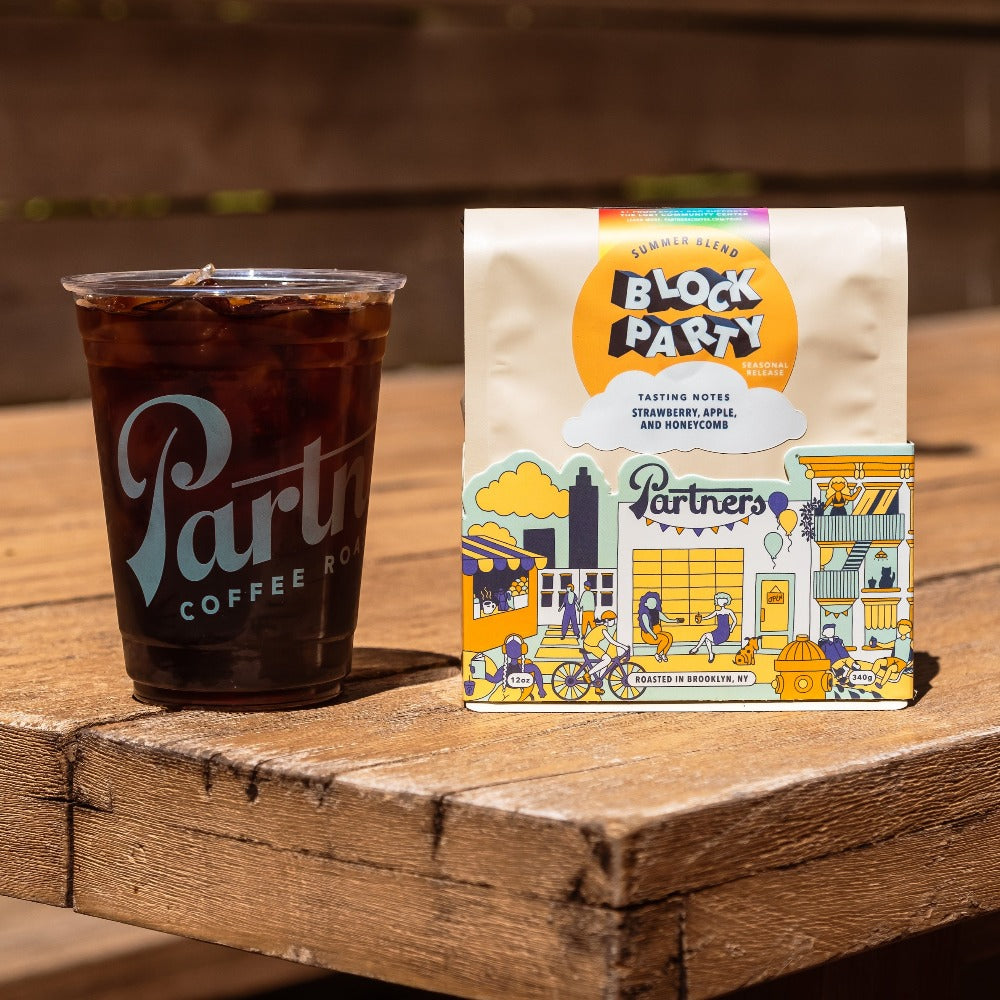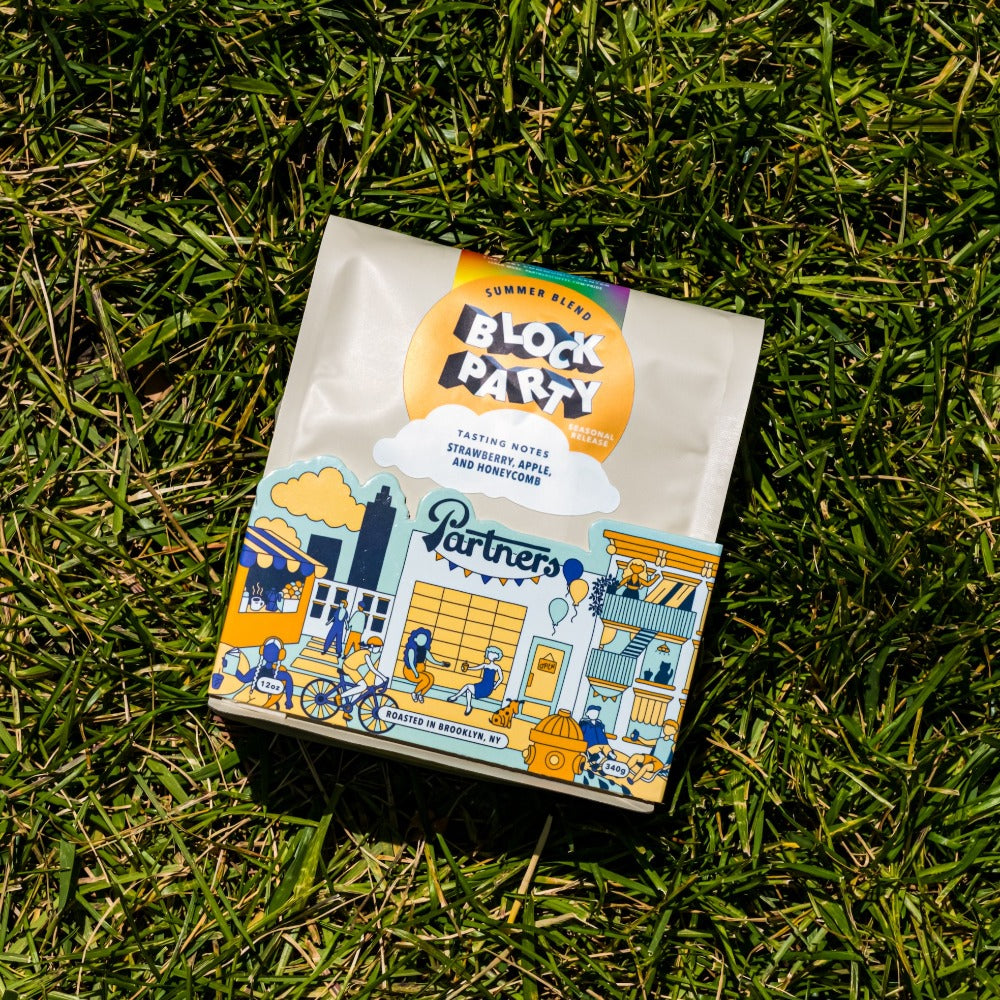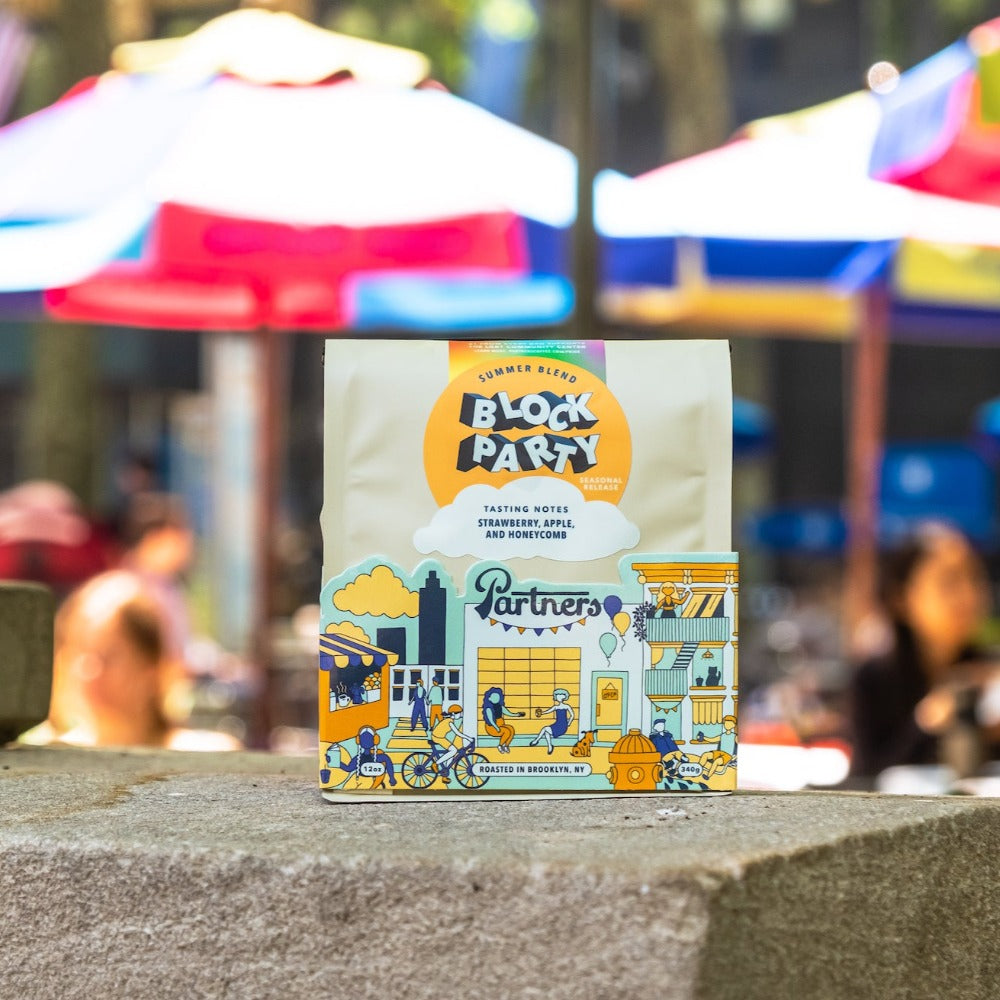 Block Party
---
New to our menu this year, Block Party is a celebration of sunny days ahead and an ode to New York summer. Designed to be enjoyed hot, iced, or cold brewed, it has a refreshing flavor profile perfect for spring and summer.

In a range of brewing methods, find notes of strawberry, blueberry, watermelon, and pink lady apple bathing in rich caramelized sugars. In cold brew preparations, expect a silky body with pleasant flavors of nectarine, vanilla, and fudge pop.
In recognition of Pride Month, we be donated $1 from each bag of Block Party sold in June to The LGBT Center 
—
an organization located in the heart of the West Village, less than half a mile from our Charles Street café. Founded in 1983, they offer a wide spectrum of programs for the LGBTQ+ community across New York City and beyond.